Water Fun and Safety in the Sun!
Is your child afraid of the water? We have solutions!
Summer is the best time to get your children acclimated to the water. For younger kids, water may seem scary due to its unknown touch and feel, and the thought of being submerged in liquid can be alarming.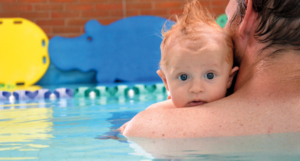 Check out our tips below on how to help your child feel safe while being in and around the water this summer!
Start Young: Beginning aquatic survival lessons for your infant (as young as six months old) will help them become comfortable around the water at an early age. Infant swim lessons offer a great opportunity for your child to learn more about how their body moves and to be aware of the space around them. This awareness is important in developing their fine and gross motor skills. Swim lessons for babies can be instrumental to their growth and development, and the earlier they begin, the better results they will have.
Use Bath Time to Your Advantage: The bath is the best place to begin nurturing a love of being in the water, while building comfort and confidence. When taking baths, practice getting your child's face wet and blowing bubbles under water. If your child is reluctant to get their face wet, start by squeezing a sponge or washcloth over their head and let water trickle down the face. Keep toys close by in the tub. This creates an atmosphere of fun while being in the water.
Start Lessons Early: When searching for swim lessons for your child, look for a program that provides a patient environment, skilled instructors, and quick and effective results. Remember, every child develops differently! Do not compare your child's abilities to other children's and instead focus on their growth and achievements along the way.
Join In on the Fun: Don't be afraid to get in the water and help your child learn! Seeing a familiar face in the water will help build trust and confidence. Use this time to review what your child has learned in swim lessons through repetition and consistency. Provide your child with a routine of going under water to practice blowing bubbles. Depending on your child's skill set, allow them to explore independently while being an arm's length away.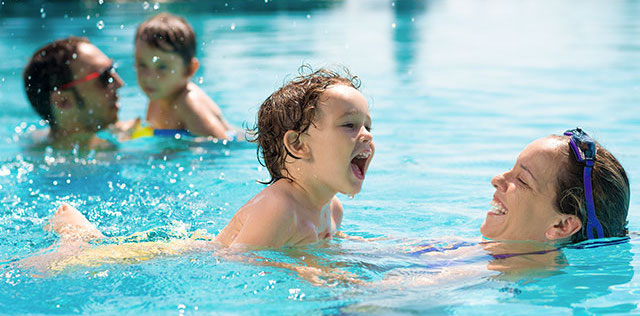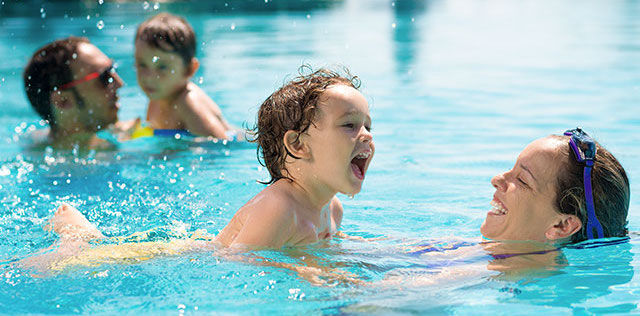 It is important to keep in mind that all water environments are different. Never let your child swim without supervision, no matter how comfortable they may seem in the water. Accidents happen. To learn more about water safety and swimming tips, visit the links below:
For any questions or concerns, call our office at 251.928.5568. Happy swimming!
https://fairhopepeds.com/wp-content/uploads/2021/07/Family-Swim.jpeg
316
640
Sarah Grube
/wp-content/uploads/2021/01/FairhopePediatrics_RGB_Logo_Teal_Horizontal.png
Sarah Grube
2021-07-07 13:01:51
2021-07-07 15:39:41
Water Fun and Safety in the Sun!