Screening Early for Developmental Delays
Did you know that one in six children between ages three and 17 have one or more developmental or behavioral disabilities?
According to the American Family Physician's journal, less than one-fifth of children with developmental delays receive early intervention services and are unaware of their developmental disabilities. Developmental delays refer to a child who has not gained the developmental skills expected based on their age. For example, children learn to crawl, talk, or become potty trained at different speeds. Sometimes a child may reach those milestones at a later age. To help diagnose developmental delays early, our practice utilizes the CHADIS platform.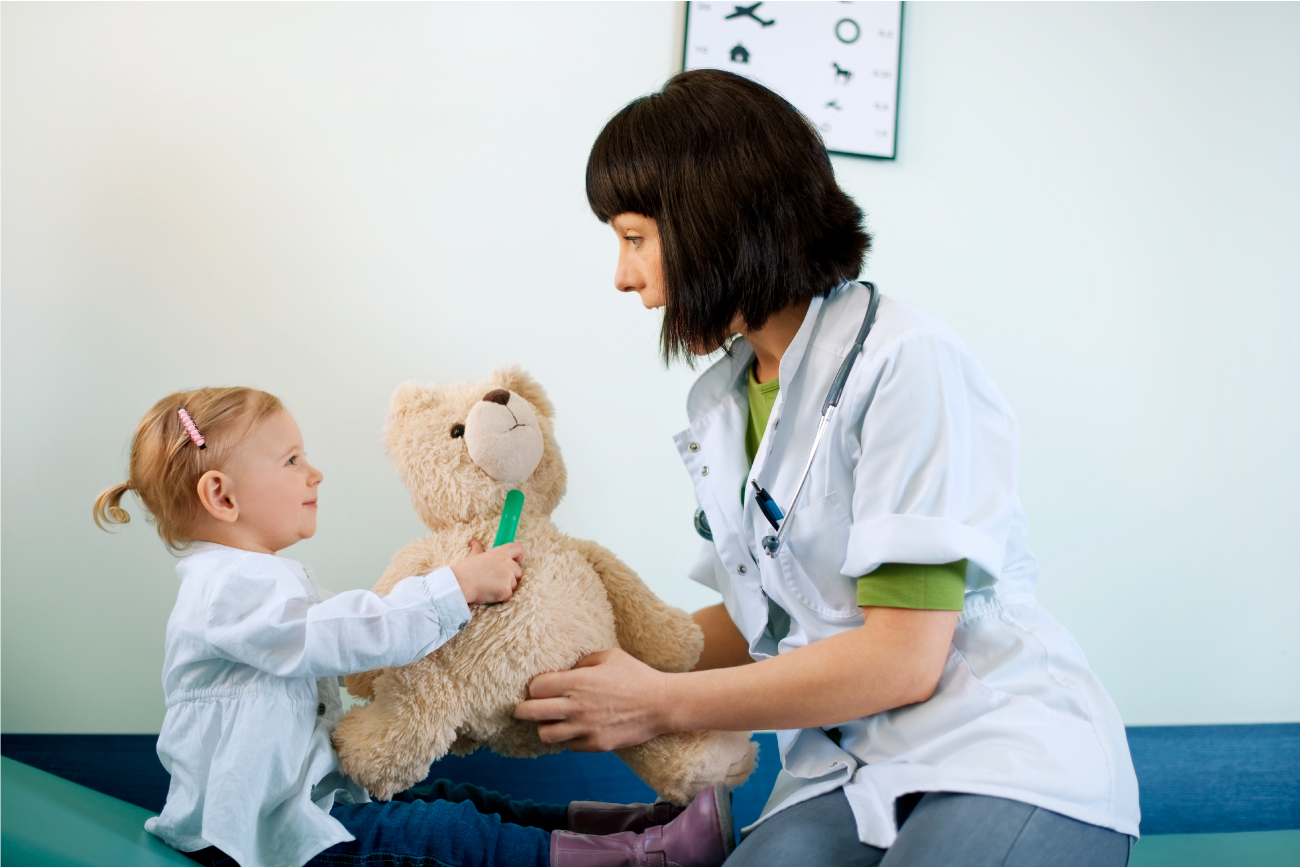 CHADIS is a web-based screening, diagnostic, and management system that administers and analyzes pre-visit questionaries completed by parents, teens, and/or teachers. It also allows you to list any problems, questions, or concerns that you would like to discuss before your child's appointment. This online survey provides our practice with instant access to valuable clinical data and resources needed to deliver the highest quality of care to our patients. It also gives our providers time to review these assessments prior to your visit for the benefit of making potential recommendations, ask further questions, or discuss additional concerns.
It is proven that physicians who implement tools like CHADIS detect more children with developmental delays than physicians who do not use standardized screening. CHADIS screens for hundreds of developmental factors, including autism, asthma, ADHD, depression and other mood disorders, OCD, substance abuse, somatic complaints, family stress, dyskinesia, and PTSD – to name a few.
At Fairhope Pediatrics, we begin conducting standardized developmental screenings on patients as early as two months old and again at each routine wellness visit. Developmental screening can help highlight important milestones children achieve as they grow and identifies your child's strengths and uncover areas of concern. Screening is not meant to establish a diagnosis for a child, but to help determine whether a more in-depth assessment is needed. After each assessment, our practice works with families to understand your child's condition and discuss treatment plans moving forward.
By utilizing CHADIS assessments, we are able to understand your child's development based on age and resources available to them. Once we know your child's starting point, CHADIS allows us to track their progress and improvements over time.
Countless studies have shown the earlier a delay or disability is recognized, and intervention has begun, the greater the child's chance of substantial improvement. Therefore, developmental screening is one of the best proactive steps to ensure a child's success.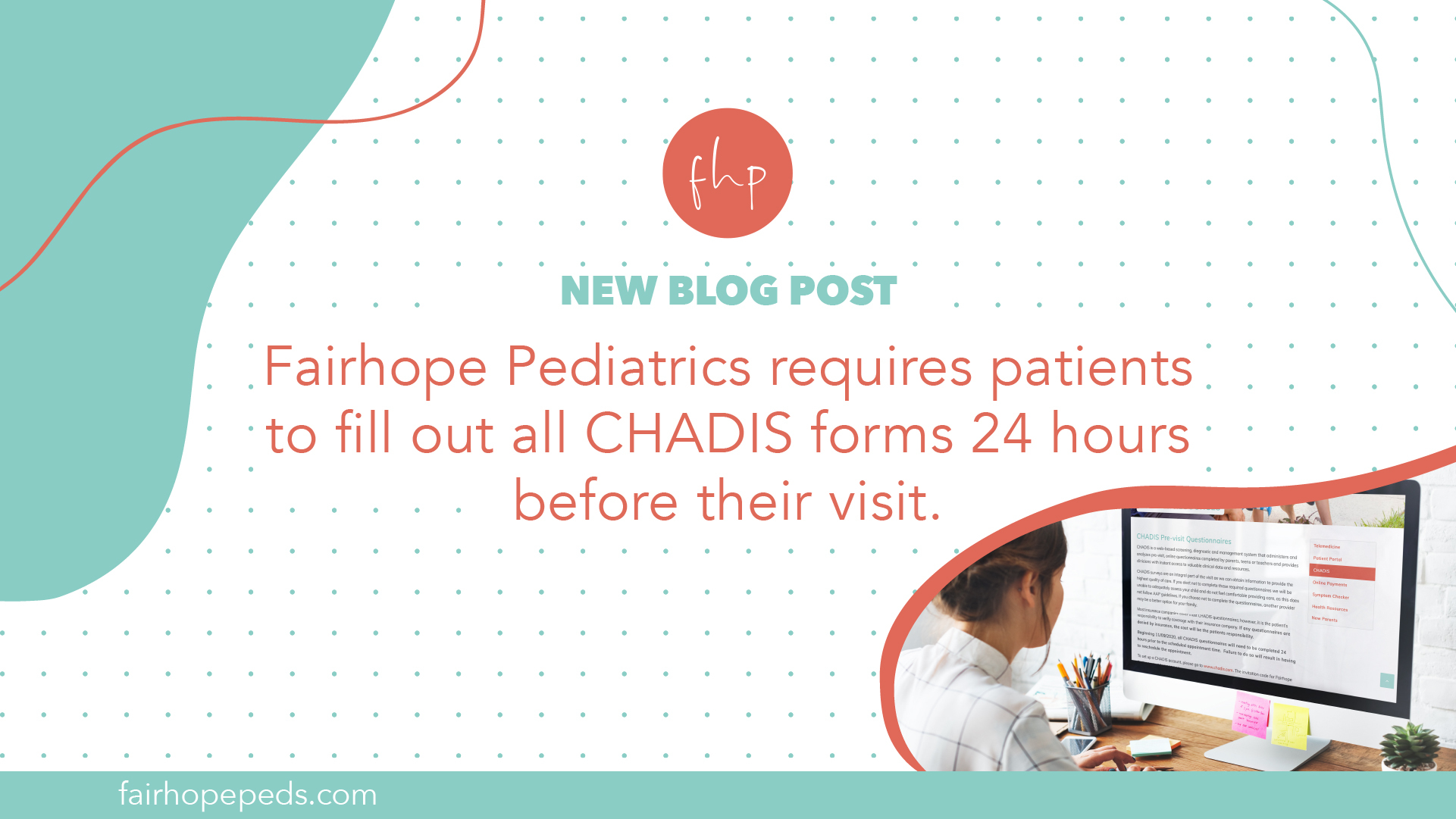 Additionally, most insurances cover CHADIS and completing the online forms in advance reduces in-office wait times for patients. It is our policy for all caregivers to complete CHADIS assessments 24 hours before your child's visit, or cancellation will occur.
For more information about the benefits of CHADIS and developmental screening, visit the CHADIS website, or give our office a call at 251.928.5568.
https://fairhopepeds.com/wp-content/uploads/2022/03/pediatrician-playing-with-child-doctors-office.jpg
0
0
Sarah Grube
/wp-content/uploads/2021/01/FairhopePediatrics_RGB_Logo_Teal_Horizontal.png
Sarah Grube
2022-02-07 14:28:53
2022-03-07 15:02:51
Screening Early for Developmental Delays