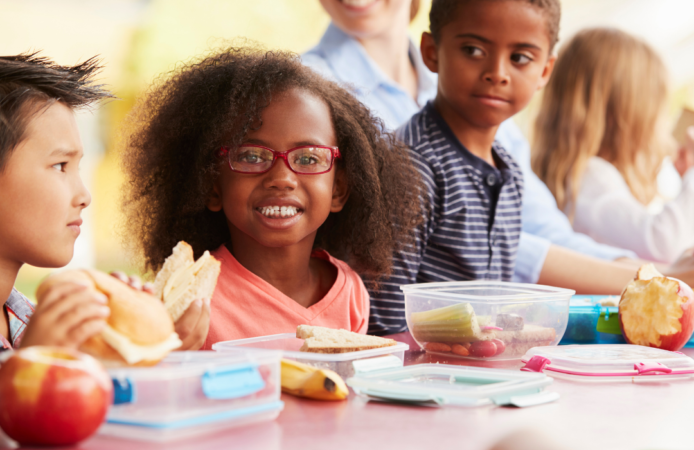 Safety Guidelines for a Safe & Fun Summer
Water Safety
The best way to beat the summer heat is playing in the water! However, water can be extremely dangerous, so it is important to establish some water safety guidelines with your children before entering any body of water.
Always swim with a buddy and have an adult present

Apply a broad spectrum sunscreen every two hours and take frequent breaks in the shade

Check out the local beach flags and know what they mean.

For Alabama beach updates text "ALBEACHES" to 888-777 to receive daily beach conditions via text message or visit www.gulfshoresAL.gov

Beware of rip tides and teach your children how to get out of a rip current. Swim parallel to the beach, DO NOT swim against the current (embed this video if possible https://www.youtube.com/watch?v=sItg_9v02SI&t=1s)

Choose a beach location or pool that has a lifeguard present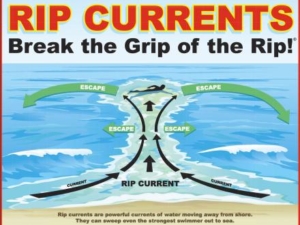 Sunscreen
Not all sunscreens are created equally. Before heading out for a day of summer fun apply a broad spectrum sunscreen of at least 30 SPF. Broad spectrum SPF refers to sunscreens that protect the skin from both UVA and UVB rays. Even with a high SPF (sun protection factor), if a sunscreen isn't broad spectrum, you won't be protected from all UVA rays. About 90 percent of nonmelanoma skin cancers are associated with exposure to ultraviolet (UV) radiation from the sun and 5 sunburns doubles the chance of skin cancer. Keep babies 6 months and younger in the shade when possible. If sun exposure is unavoidable, apply a small amount of broad spectrum 30+ SPF sunscreen. So, slather on the good stuff, grab a hat, and get outside for some fun! 
Read more on infant sun protection
HERE
Firework Safety
Fairhope Peds wants everyone to have a fun-filled 4th of July and nothing ruins a party like someone getting a firework injury, or even worse, ending up in the ER. Roughly 3,800 children 19 years and younger were treated in the ER in 2020 due to firework injuries. Young children should never directly handle fire or fireworks, even sparklers. Sparklers burn at a temperature of 2,000 degrees fahrenheit which is why we recommend keeping the sparklers in an adult's hands. Kids can still partake in the fun by standing on the sidelines and waving patriotic flags or watching an amazing public fireworks show! If you do use at-home fireworks be sure to keep a bucket of water or hose nearby, use safety goggles when lighting fireworks, and if you have an emergency call 911 immediately. Firework accidents happen and they can get out of control quickly. Keep everyone safe by being prepared this Independence Day!
Car Safety
As temperatures rise, we want to remind you that the temperature of a vehicle that is not running quickly rises to extreme levels. It is never safe to leave anyone behind in the car, especially if it does not have air conditioning running. Car interior temperatures can rise 40 degrees within 1 hour. Cars can reach deadly temperatures rapidly, so add in some regular habits to make sure no one is left in the car unintentionally. Put important personal items in the back seat such as a wallet, phone, or house keys. Use a mirror to see your child in the back and always make a habit of getting your kids out of the car before anything else (i.e. groceries, packages, backpacks) Do not leave a child unattended in the car even if you're just running in the house or store for a quick moment. If a child is accidentally left in a locked car, call 911 immediately.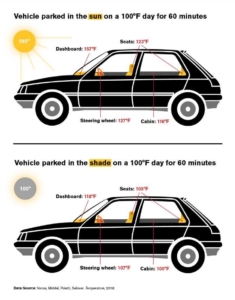 Teen Parties
Summer time is party time, but for the parents of a teenager that can mean a lot of stress and late nights. Have a talk with your teen before they head out to any parties. Let them know what your expectations are and listen to theirs. Keep lines of communication open, establish check-in times, curfew, rides to get to and from the party, and get to know the parents of their friends. Creating relationships with their friends' parents will help you all work as a team to keep all of your kids safe and out of trouble. Be sure to talk with your child about drug and alcohol use and what to expect at the party. Let them know that if they get into a troublesome situation or need help that you are available at all times to pick them up. Establish a safe word they can use to discreetly inform you of an urgent problem. Creating a relationship of trust will help to prevent unsafe situations and allow you to help if trouble arises. If you suspect your teen may be using drugs or alcohol and you have concerns, call your trusted provider at Fairhope Pediatrics to schedule an appointment to evaluate your specific situation. Fairhope Peds is a judgment-free zone and we are here to help! Did you know Fairhope Pediatrics is available to you on Saturdays? We are open from 8am-12pm every Saturday if you need an appointment outside of normal work hours.
Ticks & Mosquitoes
ICK! No one enjoys ticks or mosquitoes but they are unavoidable. The best way to deal with ticks, mosquitoes, and other bug bites is prevention! Using bug sprays containing DEET or Picaridin is a safe and effective tool to keep ticks and mosquitoes away. Wear clothing that covers your arms and legs when walking through the woods or tall grasses and do a full body check for ticks once you get home. Visit the CDC's website for extensive information on tick prevention and www.HealthChildren.org for more information on bug sprays and bug bites. If your child has a reaction to a bug spray, stop use immediately, wash with soap and water, call poison control and Fairhope Pediatrics to evaluate the reaction. (251) 928-5568
Summer Meals
If you rely on school meals to help feed your children throughout the year you may be wondering what you'll need to do to get through the summer while school is out. Baldwin County Public Schools offer a Summer Feeding Program to assist families with feeding their children. Click here to find the closest Summer Feeding Program to you. If you are concerned you will not be able to feed your family at any time please reach out to Fairhope Pediatrics and our team will help guide you to the best resources for you.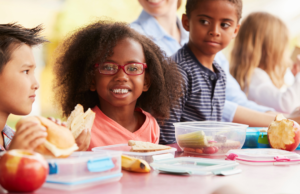 https://fairhopepeds.com/wp-content/uploads/2022/06/Untitled-design-3.png
700
1080
Jenna Romano
/wp-content/uploads/2021/01/FairhopePediatrics_RGB_Logo_Teal_Horizontal.png
Jenna Romano
2022-07-01 14:33:19
2022-08-09 11:17:01
Safety Guidelines for a Safe & Fun Summer