Pediatric Mental Health Through Our Eyes
May is National Mental Health Awareness Month, and we thought it would be a great opportunity to share how Fairhope Pediatrics is leading the way in pediatric mental health. At each wellness visit, our patients are screened for depression, anxiety, and behavioral and developmental concerns. Our providers can treat and refer based on these results.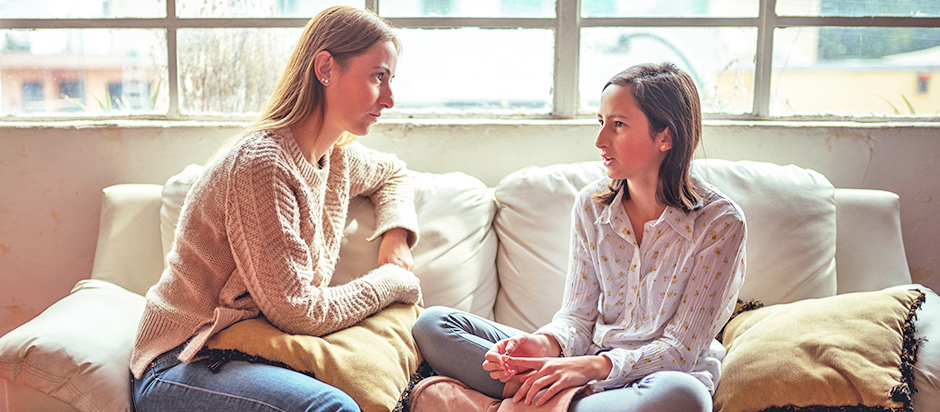 We are fortunate to have a provider that carries the Pediatric Mental Health Specialist (PMHS) certification. Using the PMHS certification, Dr. Katie Erdlitz builds upon her role as a nurse practitioner to provide advanced assessment, evaluation, diagnosis, and treatment of common developmental, behavior, and mental health (DBMH) problems in children and adolescents. Therapeutic services include early recognition, intervention, active monitoring as well as appropriate referral for complex individual and family mental health disorders.
Health care services are evidence-based and include the use of DBMH screening tools, brief psychotherapeutic interventions, and psychopharmacology. The PMHS coordinates care and collaborates with others to enhance quality DBMH services for children and families.
Dr. Erdlitz serves as a Champion Leader with Partners for Vulnerable Youth and the National Association of Pediatric Nurse Practitioners on the Alliance to Prevent Youth Suicide. The alliance is a five-year project with a mission to prevent youth suicide through evidence-based behavioral screening, support, and interventions, amplifying the diverse voices of youth and advocating for decreased stigma while improving access to mental health services. Dr. Erdlitz ensures all staff at Fairhope Pediatrics are trained appropriately to screen for suicidal behaviors and red flags that could indicate unstable mental health in children and young adults.
Please help us spread the word regarding the new three-digit number people can dial to be connected directly to the National Suicide Hotline. Just dial "988."
Prevention and early recognition are key! If you have any concerns regarding your child's mental wellness or development, please call our office at 251.928.5568 to schedule an appointment with one of our providers.
https://fairhopepeds.com/wp-content/uploads/2022/05/iStock-1176301048.jpeg
412
940
Sarah Grube
/wp-content/uploads/2021/01/FairhopePediatrics_RGB_Logo_Teal_Horizontal.png
Sarah Grube
2022-05-23 15:40:07
2022-05-25 09:33:59
Pediatric Mental Health Through Our Eyes