Why is a Wellness Exam Important?
Life gets busy and appointments get canceled or pushed back, life happens! You may even wonder…my child is healthy and happy, up-to-date on vaccines, do they really need an annual wellness exam? They do! There are important things that your provider will check at a wellness exam that could otherwise be overlooked.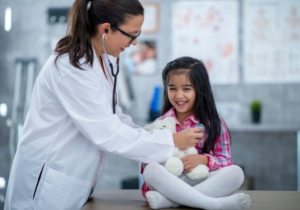 First and foremost, comprehensive, whole-child care is our main priority at Fairhope Pediatrics. Routine wellness exams let our providers get to know your children and get a good basis of information about their health and well-being. This allows us to clearly see when there may be a change or a concern. When we are able to routinely check on your child's health, we are able to identify problems early and address them before they become a bigger issue. 
At a wellness exam, your provider may be able to identify:
Eye problems such as "lazy eye," astigmatism, or myopia 

Heart issues

Cancer

Growth and development concerns

Dental health problems

Autism Spectrum Disorder (ASD)

Skin conditions

And more
If a health problem arises, keeping wellness visits becomes even more important. Our providers will be able to create a plan of action, monitor the issue for any new symptoms, and manage or change medications. In addition to identifying health concerns, wellness exams are an opportunity to remain up-to-date on important immunizations, maintain a relationship with your provider, and keep your child comfortable with office visits.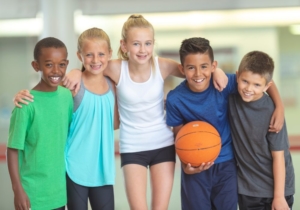 My child needs a sports physical exam, should I schedule an appointment with my provider or let the school handle it?
This is a great question that we get often at Fairhope Pediatrics. While letting the school handle a sports physical may be convenient, it's important to have your regular provider examine your child. Your provider knows your child's medical history, if there are any risk factors, or if any kind of treatment needs to begin for them to be able to participate. Having someone who can provide your child with comprehensive care is important to keep them safe during the sports season. If a sports physical exam is not required by your school or recreation program, Fairhope Pediatrics always recommends scheduling an exam regardless. It is important to have a provider identify any possible risks prior to beginning a new sport. If you need to schedule a wellness exam for a sports physical please call our office (251) 928-5568. 
My child is sick, should I take them to urgent care?
Urgent care may seem convenient in a pinch, but when possible, we recommend scheduling an appointment with your regular provider to maintain comprehensive care. There could be other health concerns or contributing factors that your provider knows specifically about your child. Having a pediatrician or practitioner whose specialty is in pediatric health means they received specific education for treating health conditions in a manner that is best for a child. Fairhope Pediatrics offers same-day appointments, Saturday appointments, telemedicine appointments, and car visits to get your child the care they need when they need it!*
*Please check with your health insurance provider before scheduling Telemedicine appointments to ensure coverage.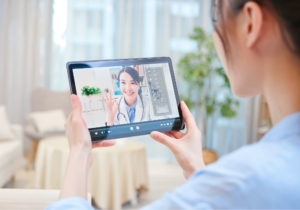 Has your child received their COVID-19 vaccine/booster and their seasonal influenza vaccine? Immunizations are the best form of protection. Use the patient portal to request an appointment as we head into cold and flu season!
COVID-19 cases are on the rise. If your child is displaying symptoms of COVID-19 or has been exposed to someone contagious please call our office to schedule an appointment to have them tested. One of our staff members will come out to your car to quickly test your child so you can get them back home and comfortable. Our office will call you with the results and a treatment plan.
Possible COVID-19 symptoms include:*
Congestion or runny nose

Fever or chills

Cough

Shortness of breath or difficulty breathing

Fatigue

Muscle or body aches

Headache

New loss of taste or smell

Sore throat

Nausea or vomiting

Diarrhea
*Source: https://www.cdc.gov/coronavirus/2019-ncov/symptoms-testing/symptoms.html
Looking for more tips and tricks from Fairhope Peds? Sign up for our mailing list here!
/wp-content/uploads/2021/01/FairhopePediatrics_RGB_Logo_Teal_Horizontal.png
0
0
Jenna Romano
/wp-content/uploads/2021/01/FairhopePediatrics_RGB_Logo_Teal_Horizontal.png
Jenna Romano
2022-09-01 15:33:33
2022-09-01 15:33:33
Why is a Wellness Exam Important?